Our Story
Erected in 2016, Seacrets Distilling Company marks a milestone for the town of Ocean City, MD as the first distillery to be built in Worcester County since the end of Prohibition in 1933.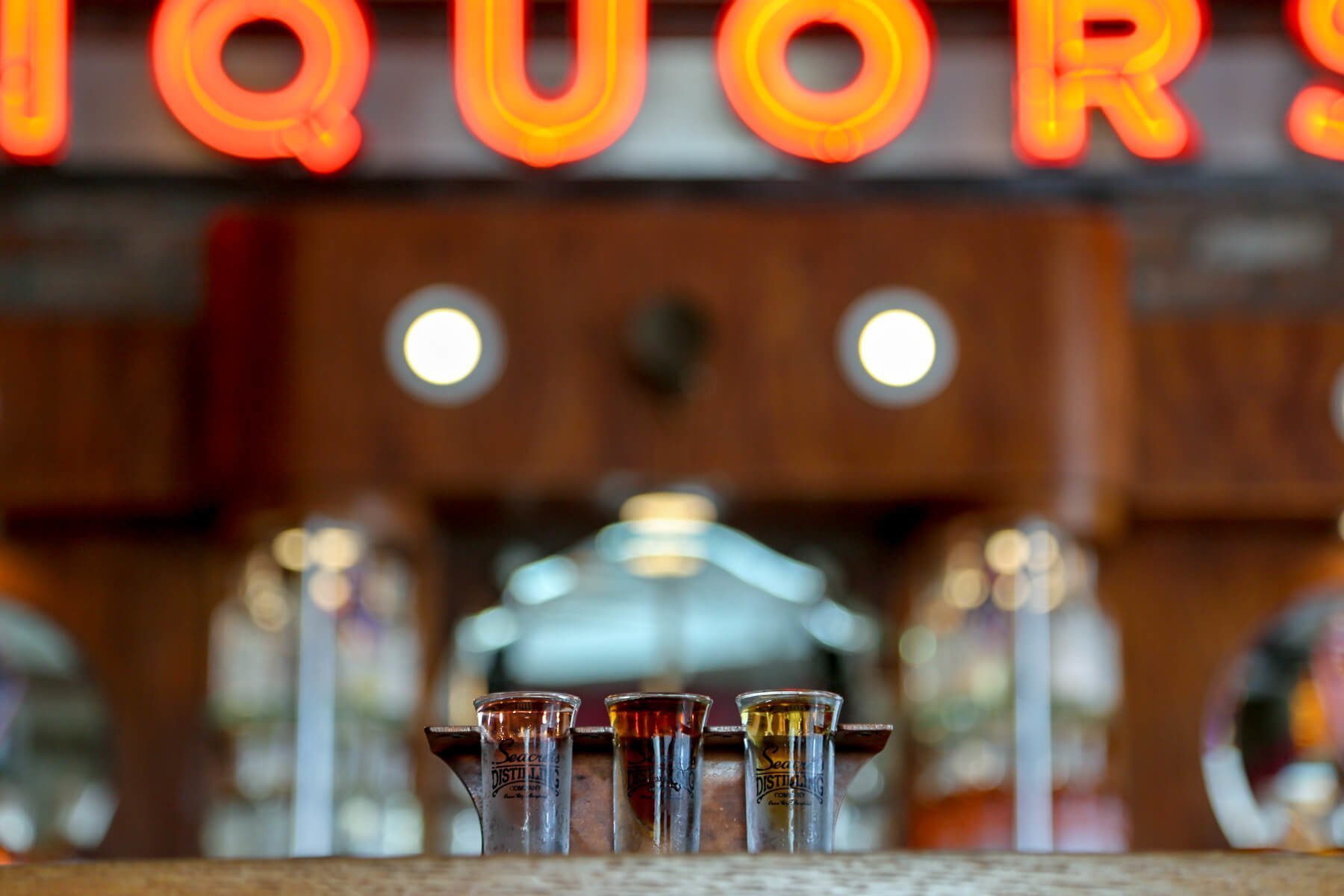 Owner and founder Leighton Moore grew up in the hospitality industry in Ocean City, Maryland. At 15 years old, he was responsible for the day-to-day operations of the family business at the Gateway Motel. The family later purchased nearby properties to open the Gateway West, which housed the Brass Rail Saloon, and built the Ocean Club.
 Inspired by his many trips to Jamaica, Moore opened Seacrets Bar & Restaurant on 49th Street on June 29, 1988 as a locals-only tiki bar serving cool drinks, tasty island recipes and great live entertainment. Since then, Seacrets has become one of the largest entertainment resorts in the U.S., featuring 18 bars, seven performance areas, a casual dining restaurant, a boutique, a radio station and—the newest addition—Seacrets Distillery.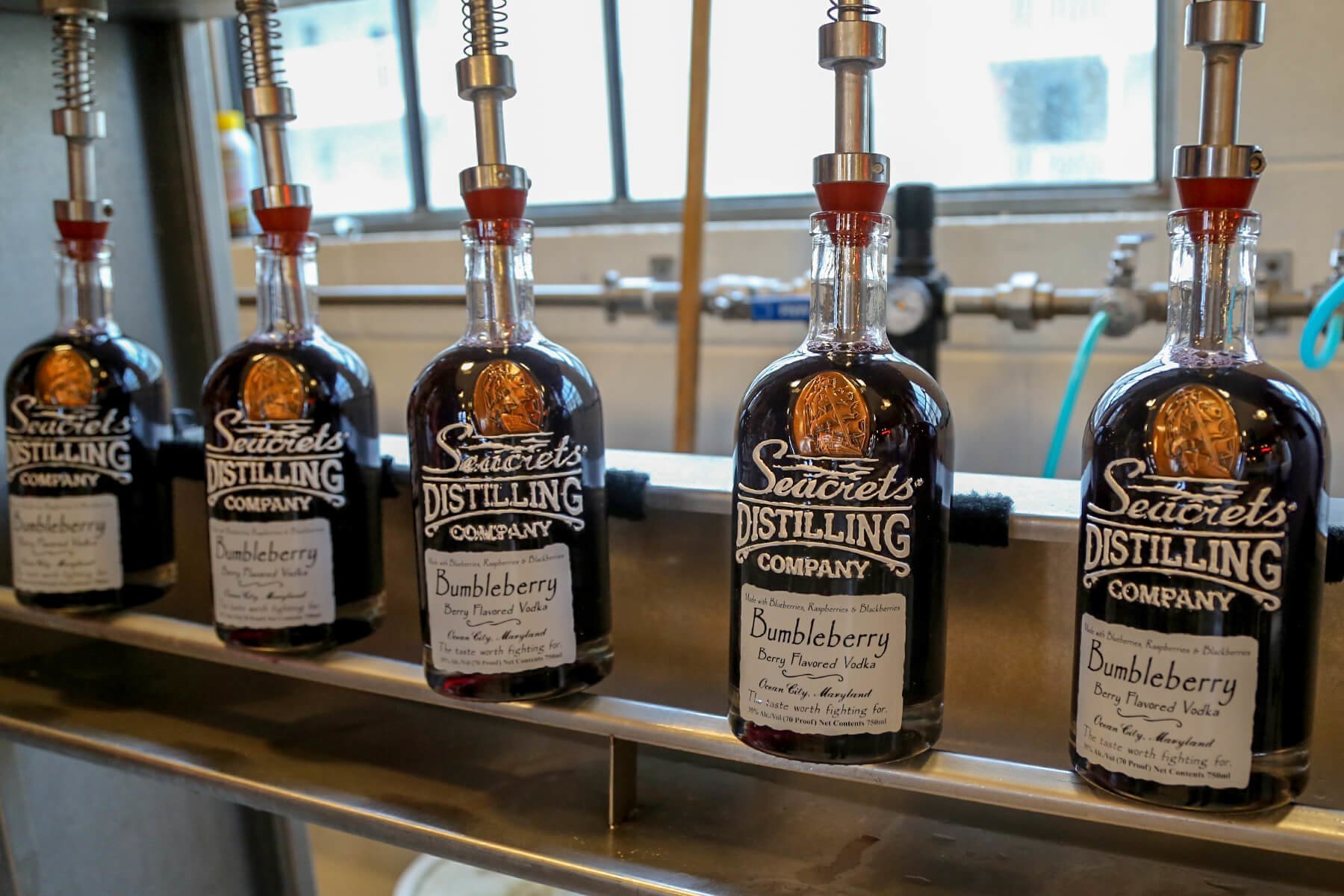 Let's start making liquor…
Seacrets first launched its line of all-natural, handcrafted spirits in May 2014 through a contract agreement, distilling the liquors offsite in Rehoboth, DE. Seacrets Spirits was born with careful craftsmanship of the Seacrets Vodka, Gin, White Rum and the flagship Spiced Rum. 
It's time to build… 
As the Seacrets Spirits brand began to grow with the addition of flavored rums and vodkas, it was time to expand. The official groundbreaking for the Seacrets Distillery took place on October 26, 2015 and just 8 months later held its grand opening and ribbon cutting on June 29, 2016.
Since opening its doors, Seacrets Distilling Company has received national recognition, receiving over 40 awards including Maryland Rum Distillery of the Year.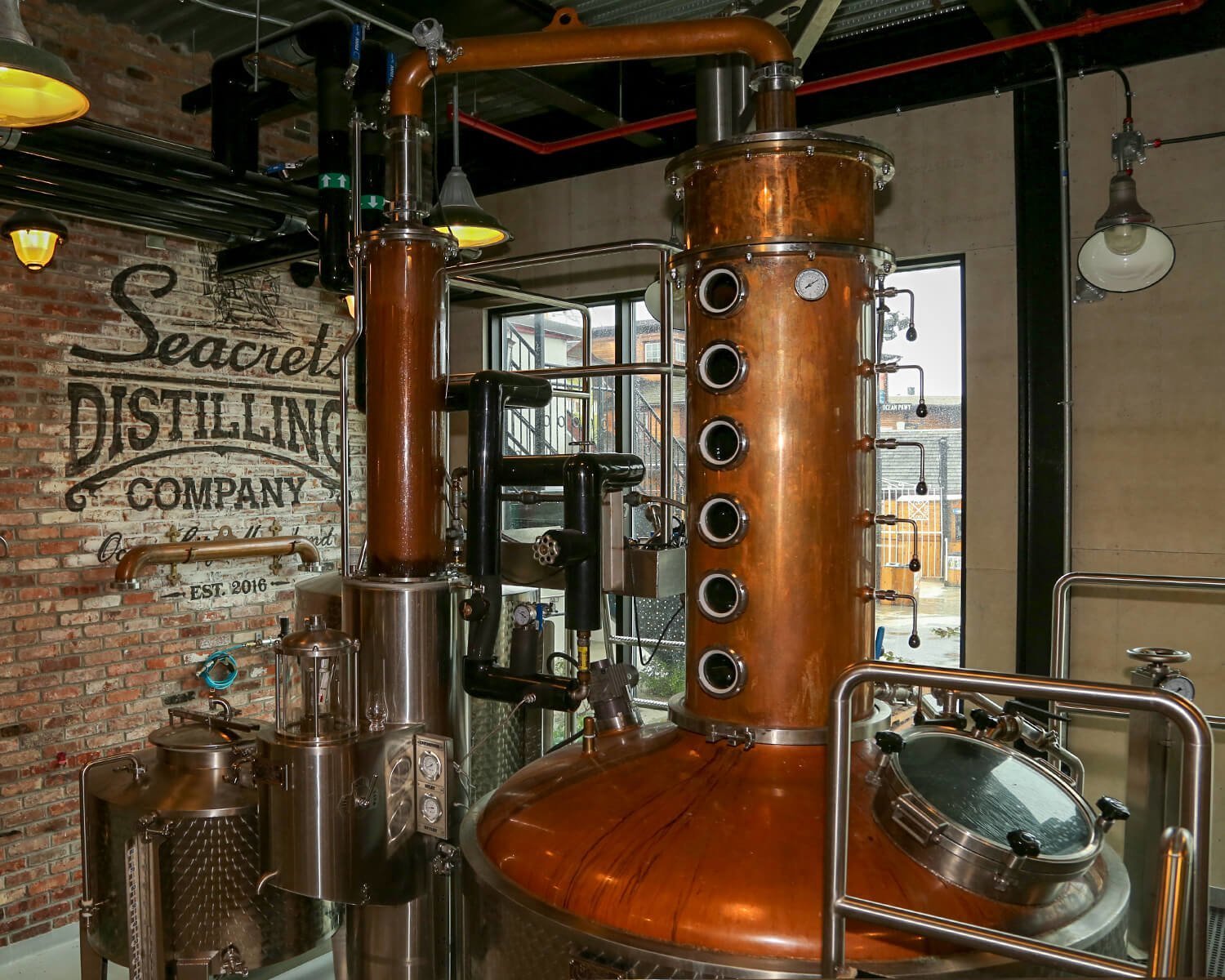 Not your average distillery tour…
The 12,000 square foot distillery sits beside Seacrets' Morley Hall Nite Club, offering an all-new attraction to the Seacrets complex with guided distillery tours. 
A tour of Seacrets Distillery is unlike your average distillery tour. It was important to Moore to create an experience – One that takes you back in time to prohibition-era when alcohol was illegal in the U.S. 
Everything from the lighting, doors, windows and over $1 million in antiques featured inside Seacrets Distillery are from 1933 – the year prohibition ended – or earlier. 
During the guided tour, guests will "clock in" as an employee of Seacrets and follow the entire distilling process, taking the journey from a grain to bottle. The final stop on the tour is the Speakeasy Tasting Room, where tour guests are allowed to taste three spirits of their choice.