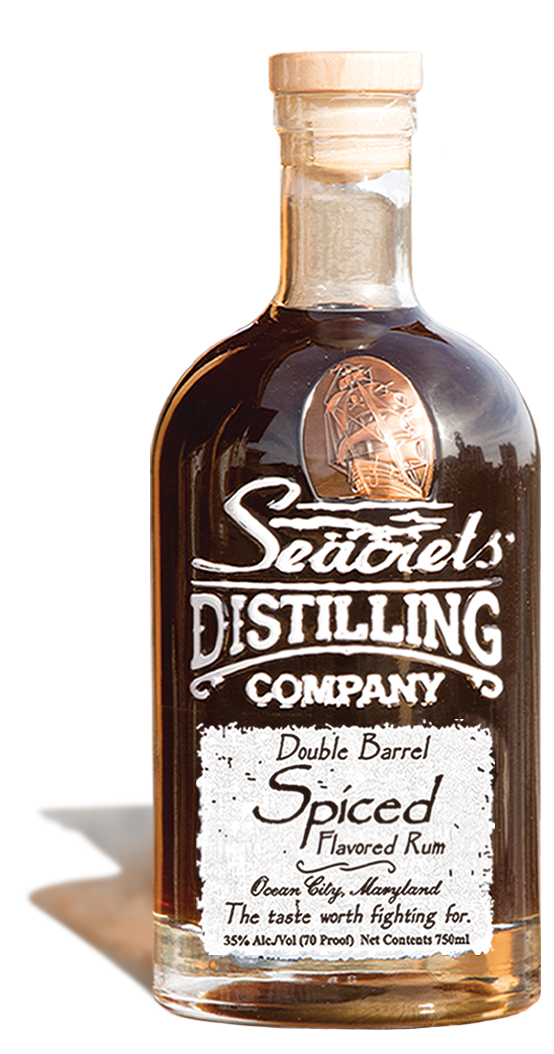 Double Barrel Spiced Rum
35% ABV / 70 Proof
Our award-winning, handcrafted Spiced Rum aged in brand new American white oak charred barrels.
NOW AVAILABLE ALL YEAR LONG ONLY AT OUR ATLANTIC BEVERAGE CENTER LOCATED AT 51ST STREET AND OUR DISTILLERY.
The process begins with Seacrets White Rum being macerated with cinnamon, allspice, nutmeg, clove and crystallized ginger. After the desired flavor is achieved, the Spiced Rum is barreled (for the second time) in an American white oak barrel for an extended period of time, picking up a flavor profile consisting of vanilla, oak and mild spice undertones.
Gluten-Free