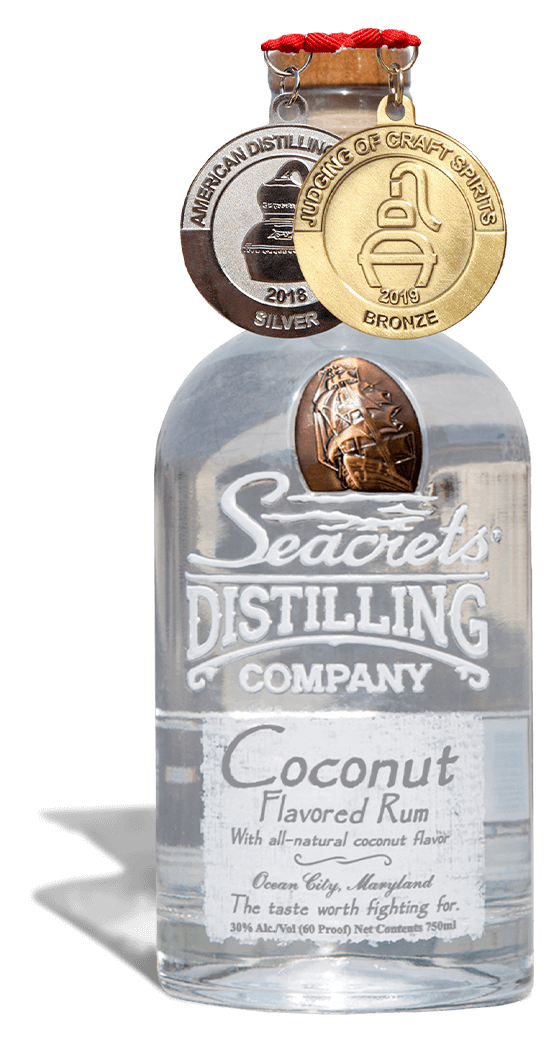 Coconut Rum
30% ABV/ 60 Proof
Ultra-smooth, small batch, gold medal award-winning high-grade molasses blend white rum combined with all-natural coconut flavor. With one taste you will discover the superior flavor compared to other artificially or concentrate based coconut rums. The coconut flavor complements the molasses-based rum and is not overly sweet.
"The aroma is creamy coconut, vanilla, pineapple, and burnt sugar.  The sweet vanilla entry is joined by coconut gelato.  Pineapple arrives at the midpoint.  It fades with coconut cream and burnt sugar.  The finish is warm and smooth with a rum tingle, brown sugar, tangy pineapple, and coconut cake taste."
– Jeff Ellingson's, Best Tasting Spirits.
This rum is born at the region's largest beach party and is the same Coconut Rum poured at Seacrets, Jamaica USA.
Gluten-Free
Awards: ADI Bronze Medal (2019), ADI Silver Medal (2018), World Spirits Competition Bronze Medal (2018), Best Tasting Spirits Gold Medal (2019)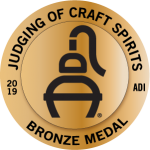 Bronze Medal 2019
American Distilling Institute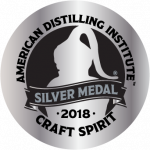 Silver Medal 2018
American Distilling Institute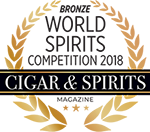 Bronze Medal 2018
World Spirits Competition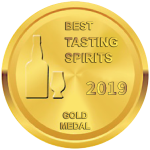 Gold Medal 2019
Best Tasting Spirits